CCF WA Member RJV's journey to enhancing its training culture is being led by the company's Senior Human Resources Manager Tamara Verelst.
With a strong background in managing all aspects of HR and IR in the civil and mining sectors, Tamara joined RJV in 2018 and was tasked with helping the company take the next step to building a stronger training culture, and also embedding a culture that truly embraced diversity.
"RJV has always recognised the value of training; however I saw that our approach to training could be more streamlined, more proactive and more consistent,"

Tamara Verelst
"Building a strong training culture in civil construction isn't easy. Our industry is male dominated and there's still an 'old school' culture of just getting on with the job. That can make it challenging to train and develop new young employees, and our turnover rate was high. We needed to assess why some people were leaving, while other employees had longevity.''
Tamara developed an Employee Engagement Strategy and a Training and Development Strategy, incorporating new onboarding methods and talent retention strategies, and a range of training and development programs that meet the needs of the business for now and also prepare them for the future.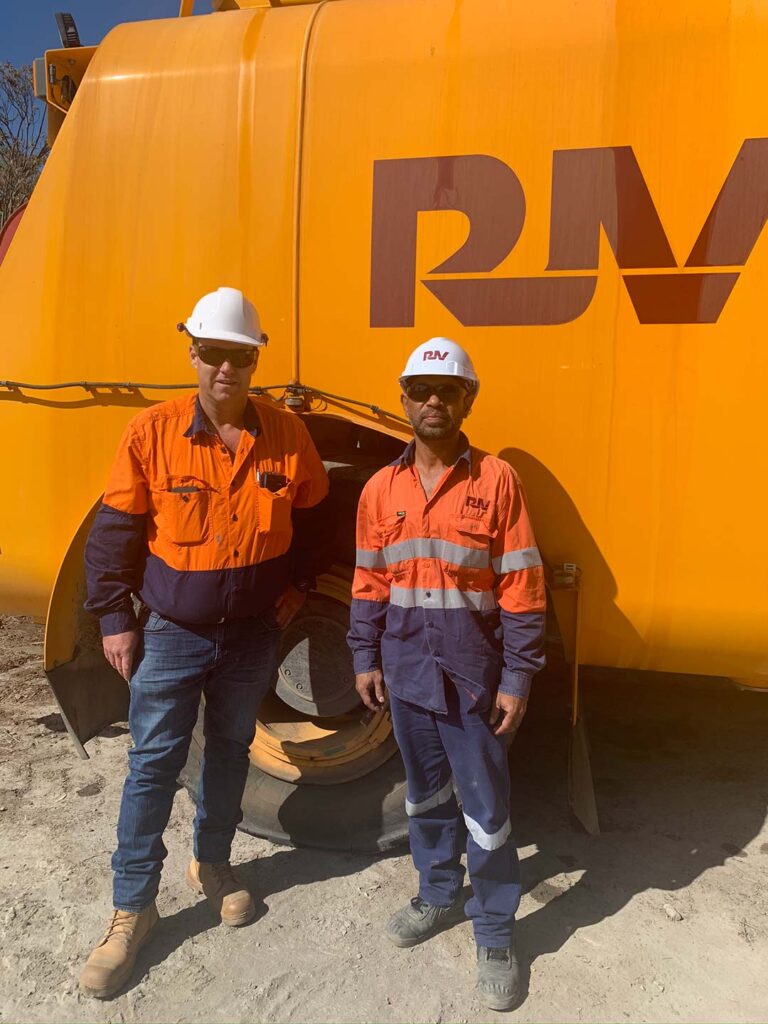 This has included taking on mechanical apprentices in the workshop; commencing a graduate program with Engineers Australia; and working with Civil Train WA to create a customised on-the-job traineeship program in plant operations.
"We have a great partnership with Civil Train. The traineeships work because the trainees see the real benefits. The training is hands-on and actual on-site tasks are incorporated into the assessments."

Tamara Verelst
Currently, 11% of all RJV employees are in an Apprenticeship, Traineeship or Graduate program. Throughout the year, RJV also hosts school-based work placement, giving opportunities to school leavers to learn more about the business and the industry.
"These programs are not just for new employees. Opportunities are offered to all staff when opportunities arise. Some of the existing staff have helped build this business and if this is a way to reward them, then we are all for it."
Tamara's interest in building diversity and Aboriginal workforce participation stems from her involvement 12 years ago working on a program assisting unskilled Aboriginal people to upskill and gain employment. This instilled in her a passion to help others and help them realise and achieve their goals.
"Aboriginal engagement is not about ticking a box, it's about bringing real changes to industry, gaining new employees who add to our culture,"

Tamara Verelst
"If you can do one thing that helps change someone's life for the better, then that is a successful day."
As a single mum, Tamara knows the challenges of training while managing a workload and raising a family.
"I was determined to be successful, to be a person my children can look up to and be proud of," she says. "I would like to be a role model to other women in this industry."